Every Great Event Needs a Great Team
Meet the team behind the Big Air Fundraiser event. All of us volunteer our time to organise the event because we're passionate about bringing the kiting community together for a good cause.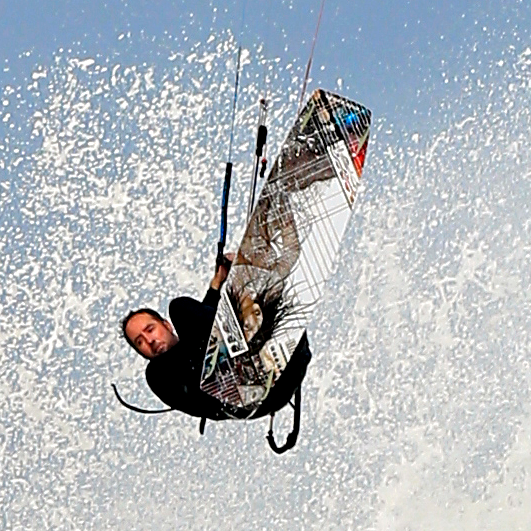 Mr Big Air! The man who made it all happen.
Kent started the Big Air Event ago and is the main driver behind making it happen every year.
The Hustler.
Juan's ability to get sponsors and supports helped turn Kent's vision into the AWESOME annual event the Big Air Fundraiser is today.
The man with the Camera.
No one is better at capturing those awesome action shots than Mike. But he does more than take photos, he's also played a key part in planning the event for several years now.
Arts, Crafts & Web Design
New to the team last year, Lisa manages the website and helps out with promotion and general event planning and support - as well as bringing a female touch the team.
Organising and running an event like the Big Air Fundraiser is no small task - especially given we all have 'real' jobs and do this in our spare time. Therefore, we're always looking for other people who are keen to help, either in the lead up or on the day. Things we would love to get help with include:
Finding sponsors who will either donate prices for the comp or cash towards the fundraiser
Organising food for the day to keep everyone energised (we're thinking maybe BBQ-ing some sausages, maybe someone wants to bring some muffins or similar and 'sell' them for donations, etc.)
Helping organise riders and heats on the day (keeping time, waving flags, taking registrations, etc.)
Anything else that can help raise more money and make the event an awesome day
If your keen to help out, contact us via the Facebook Page.